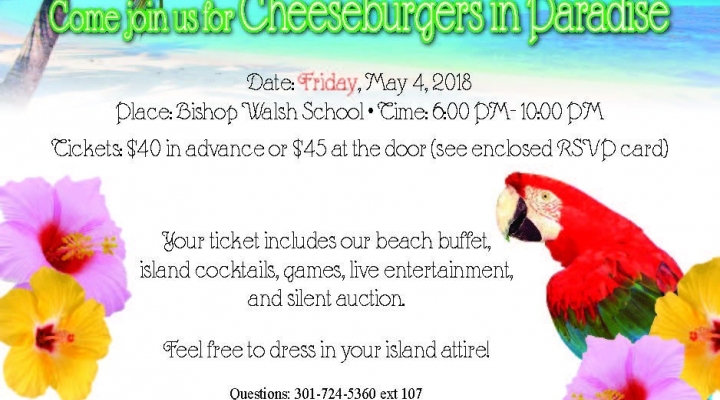 Annual Bishop Walsh Auction
Join us at our annual auction on Friday, May 4th, 2018 from 6-10 pm at BW!
Our theme this year is Cheeseburgers in Paradise. There will be an island buffet, tropical cocktails, entertainment, and spirited bidding on our many auction items. Please join us, and dress in your favorite island attire.
Please contact Kim Kremer at 301.724.5360 X107 for volunteer opportunities.