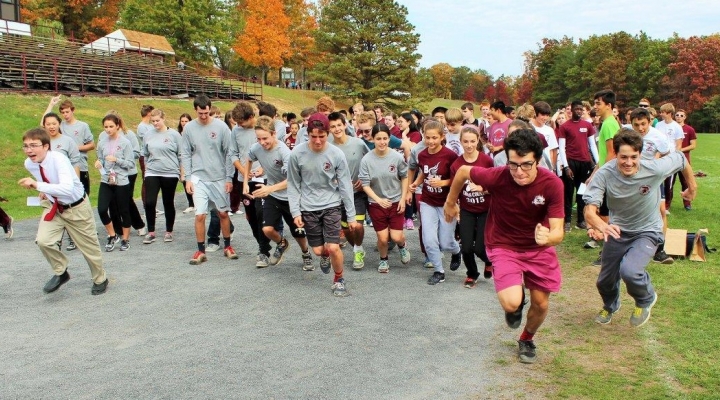 Fundraisers
Race for Education
Bishop Walsh School participates in the annual Race for education each fall. Students, at all levels, participate in a day of running or walking laps in order to raise funds for the school. Each student solicits pledges from their friends and family to sponsor them during the day. We encourage parents to help students with their donors lists, which are prepared and mailed from school. To date, RFE at BW has raised over $100,000 in 10 years. Students in each grade who complete the most laps are recognized as the annual RFE Assembly.
The Race for the Education event eliminates smaller fundraising campaigns to help parents save on time and energy. Please support BW's RFE program.
---
Box Tops for Education & Campbell Labels
Bishop Walsh participates in the Box Tops for Education and the Campbell Soup Labels initiatives. Just clip the Box Top on participating products or trim the label from all Campbell Soup cans and turn them into the elementary or main office at Bishop Walsh.
F.A.C.E.
By participating in the F.A.C.E. program, families directly support Bishop Walsh School. BW receives a percentage of all gift card sales.