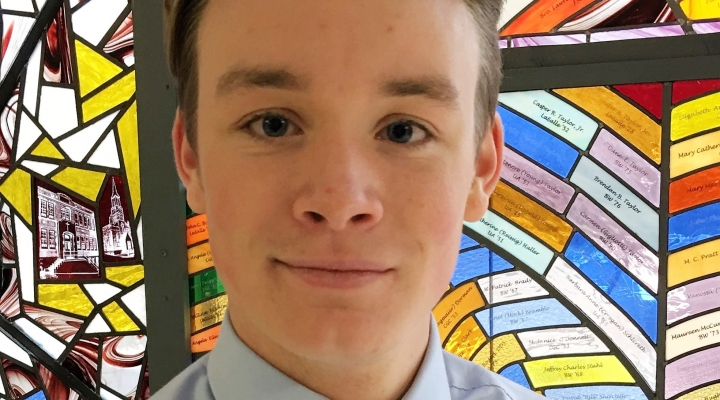 Mullaney Receives DAR "Good Citizen Award" at BW
Bishop Walsh senior Sean Mullaney has been selected as the recipient of the BW Good Citizen Award through the Daughters of the American Revolution. The honor is voted upon by the senior class and recognizes a student for dependability, service, leadership and patriotism.
Mullaney is member of many BW organizations, including the Spartan soccer and tennis teams, BW basketball manager, Community Outreach Program, Burgundy Brigade, Public Address Club, Mock Trial, Campus Ministry, the National Honor Society and the National Art Honor Society. In the community, he volunteers with the Let's Beautify Cumberland Program, the Hooley Plunge, Summer Lunch Box Program, Alhambra and is a member of the youth group and an altar server for Our Lady of the Mountains Parish.
The DAR will honor Mullaney at a luncheon in the spring. He is the son of Tim and Kim Mullaney of Cumberland.