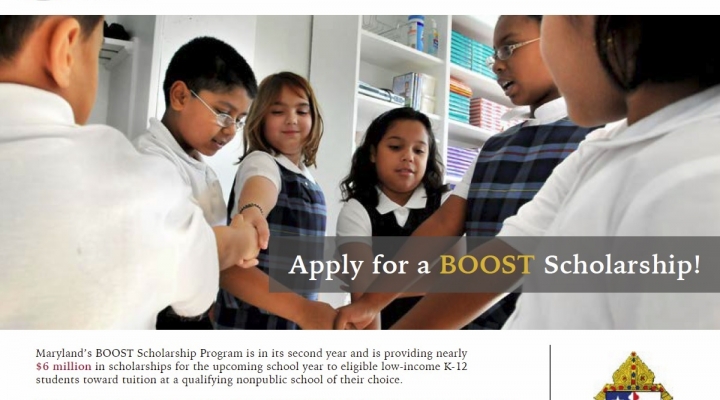 New State Program Offers Tuition Assistance for Catholic Schools
(A message from Bishop Walsh Principal Dr. Ray Kiddy)
We have great news from the State of Maryland about a new program that will provide tuition assistance for students of non-public schools, including Bishop Walsh.
The Broadening Options and Opportunities for Students Today (BOOST) is in its second year and endorsed by Maryland Governor Larry Hogan. The goal of this program is to provide scholarships for parochial or private school students based on household income. Several Bishop Walsh families applied and received assistance last year. We encourage you to click on the link and apply, if you meet the family criteria.
www.educationmaryland.org/BOOST
I have attached a flyer on this new initiative from the Archdiocese of Baltimore. Please apply as soon as you can. The application deadline is Thursday, June 15, 2017, 11:59 p.m.
Also, if you know of a family who wants to attend Bishop Walsh, but is unable due to finances, this may be their opportunity! Please forward this information to them.
Contact me if you have any questions or need assistance. Thank you.
Sincerely,
Dr. Ray Kiddy
Principal
Bishop Walsh School